We are living in a stressful world. As Noam Chomsky wrote, we as consumers are getting more products we do not need. And that lifestyle of extravagance are causing stress. People are getting more work, creating a bubble and even enjoying a sense of busyness. Sometimes sacrificing one's health. Overall well-being of mankind are at stake here.
Sedentary lifestyles and these fastfood have caused obesity for the majority. Studies show that in America alone, obesity is increasing. For 2014, the Food and Action Research said that more that 2/3 of American adults are overly obese (68.5%) and around 34.9% are obese.  It is also alarming that children and adolescents, 31.8% are already diagnosed as overly obese.
So now, workouts are also becoming a craze. And more and more are also getting aware of these life-stressors. Look at the different weight loss programs and recipes developed now to "make you healthier!"
What's the connection with all of these? This my friend opens up an opportunity for you.  One of the fast growing careers  right now is the fitness industry. And becoming a fitness instructor or a personal trainer is in demand. So do you have what it takes to become a personal trainer?
Do you like to keep healthy and fit and share it to other people?
Do you like learning about human anatomy and practicing what you preach?
If you answer YES to these questions, then consider becoming a personal trainer. How to become a personal trainer?
In our earlier post, we outline the traits that a personal trainer should posses. It's not easy as you think. Like any salesperson, you need to have good communications skills. You will be working with different kinds of people and you will be guiding them to listen and believe in what you are advising to them especially on the program that will fit their schedule and body types.
When you decide to become a personal trainer, it is a commitment to make people have a paradigm shift – a chnage on how they will view their health and well-being. It is a lifestyle change and this should also be mirrored by you. Remember, no will get you as their personal trainer if you yourself are at mess with your health.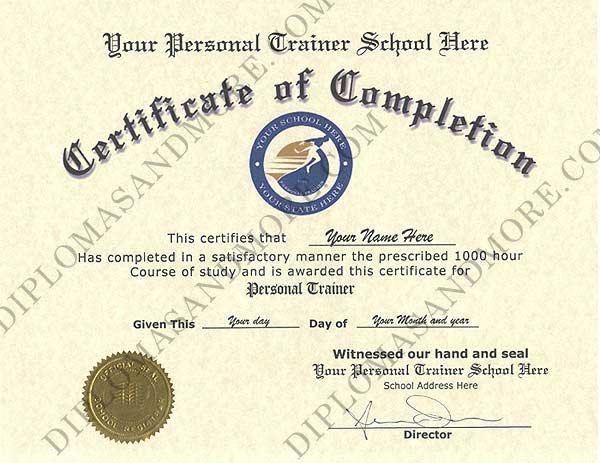 Additional things to consider  when you  decide to pursue becoming a personal trainer:
1. One should have the passion to help other people achieve their goals to be physically fit.
2.  Continue learning. Learn about human anatomy. A personal trainer has a huge responsibility of giving advise to other people relating their body. You will be asking your prospective clients to do some exercises and you should be knowledgeable of the human muscles capabilities to avoid injuries. You will be advising them a program that will suit their body as well the goal they are working on- is it forming abs, making their arms well-toned?
3. Keep yourself up with the latest workout and health recipes that works. You have to test it yourself first even so that you can be able to recommend it to your possibel clients.
4.  Know the equipment and how to use it properly.
5. Learn from a mentor. If you have to get your own personal trainer, then do so. We learn by doing and by replicating. So ask someone, a personal trainer who's been in the field for quite some time now and learn the trade secrets.
With these in mind, consider getting a certification. There are  alot of organizations that gives certification. Visit the National Commission for Certifying Agencies (NCCA) for the list of accredited certifying organizations. The NCCA was created by the Institute for Credentialing Excellence in 1987 to standardize the procedures and programs offered by these institutions.
There are different areas for certification. Some schools have different qualifications and requirements depending on the program you will try to focus on: personal trainer, health fitness specialist, or cancer exercise specialist, among other things.  And of course, how much budget do you have? If you are currently working for instance in a fitness center, you might also want to ask if you have a partner certification program schools that you can tap and also for possible discounts on your study materials and review courses.
When choosing the certification program, ask yourself, what do I want to focus on? Also consider those that offer hands-on training and theoretical playground.  You need to 18 years old, knows basic Cardiopulmonary resuscitation (CPR). It will also require you to know how to use the automated external defibrillator (AED), a portable device used to treat cardiac arrhythimias and make the heartbeat in a rhythm (Remember, we told you to be knowledgeable with human anatomy, the cardiovascular physiology as one of the major area to keep in mind). 
Here's the list (just a small portion of the NCCA accredited 300 programs)  that you might want to check:
Do some research and compare the training course that will surely suit your needs and goals. If you are concern about the budget, consider the online materials and free tutorials that you can get.  Also take the possible review classes into consideration. You might want to have a specialty, such as fitness program for kids with special needs. As a personal trainer, a client base is important for your career.
These programs are not an easy breeze.  Also it is not a one-time certification. NCCA requires renewal and review courses. This is to ensure that personal trainers as part of the health profession are up to date and legitimate. Once you have decided to take this certification, there is no turning back. After learning how to become a personal trainer, we realize that this is a lifetime journey of teaching health and wellness.