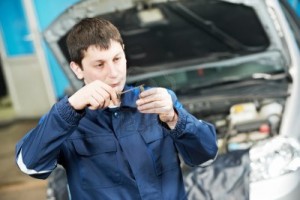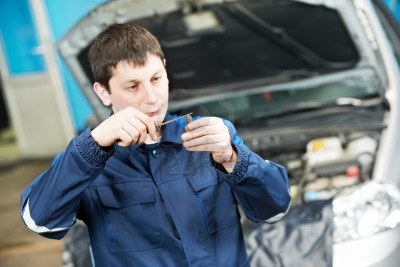 After completing high school, aspiring diesel mechanics will most likely be considering a list of diesel mechanic schools to enroll in. Even though there are many diesel mechanics who have received months to years of informal training while on the job, diesel mechanics who have finished postsecondary training programs are still considered have an edge in terms of employment prospects. This is due to the fact that many employers prefer to hire applicants who have undergone these formal training programs. Training programs encompass many aspects of diesel engine repair such as diesel technology, electronics, repair and equipment. The training will involve classroom learning, hands-on exercises and other activities that will assure trainees to become prepared once they begin practicing as diesel mechanics. Aside from training to be skilled workers, programs also aim to enhance a candidate's communication skills which will help them read technical manuals and communicate with other people on the job.
Now that you know the importance of being trained, you might start wondering about which of the many diesel mechanic schools you should select to attend. Many community colleges and vocational schools offer diesel mechanic training programs which last for 6 months to 2 years which are either certificate programs or associate degrees. The National Automotive Technicians Education Foundation (NATEF) is an accrediting body for these training programs. On their website, they have a page which will enable you to find accredited institutions in a specific location. Moreover, another popular choice of institution for aspiring diesel mechanics is the Universal Technical Institute (UTI) which offers programs that take 45 to 75 weeks to finish. Furthermore, there are also online training programs available such as the one offered by Penn Foster Career School. However, the procedure will be unlike the ones offered in traditional schools due to the absence of hands-on exercises. Thus, you can expect that the approach used for these online training programs would be different but still has that same goal of educating students to be successful diesel mechanics.
For those who want to reach greater heights and prospects in their careers as diesel mechanics, attaining certifications from the National Institute for Automotive Service Excellence (ASE) is recommended. There are a lot of certifications available depending on the area of specialization. For an individual to be rewarded a certificate, there are written examinations to pass and at least two years of full-time and hands-on experience is required. Obtaining a diesel mechanic certification will assure clients and employers that the individual is knowledgeable and an expert of the area in question.